Case Study: Mendocino Film Festival
As a board of director member and marketing director, I led the team to provide marketing, brand and creative services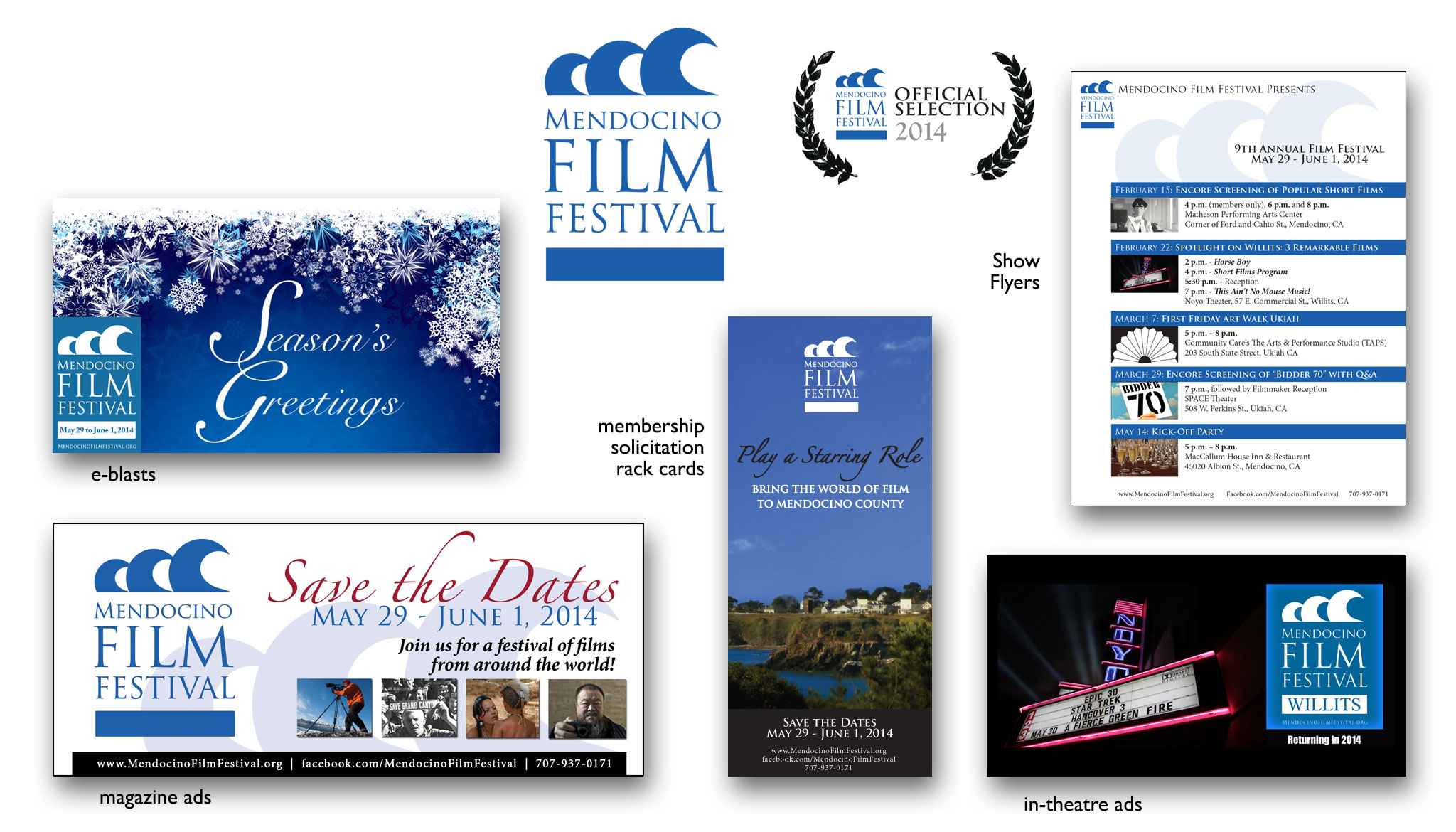 The Challenge
Mendocino Film Festival (MFF) is a small film festival in a remote area of the Northern California Coast. Their primary challenges are to attract interested sponsors, increase membership, and drive attendance to their venues which are spread throughout the county. As a non-profit, their budget was limited so they needed to see serious effect for any expenditure.
The Solution
As with any complex organization, the solution was multi-layered. To start with, for the first time in their history, they had found a local provider with whom they could work directly with, and who new their local market. We started with the foundation, an existing logo, and built that into a true brand identity by reverse engineering their look across all elements of their outreac. A new standards package was created to ensure the various distributed teams would project a cohesive brand. Next, we examined and overhauled their public facing marketing materials. New pitch materials were created for the sponsorship drive. New outreach was strategized and created for the membership generation process. New ads were built for local papers, theaters, magazines and social media. A new branded look and template overhauled the show program. Each element that was created was reviewed by the MFF team and synchronized with the brand standards. The growth in sponsorship, membership and attendance was exceptional, and prepared MFF for its 10th anniversary blow-out!
Membership, Sponsorship & Attendance all increased more in one year than all nine years previous!
Membership up 35%
At the core of the festival are the repeat attendees, and as this area is remote, the membership is key to keeping the interest alive. Our new approach and polished materials drove an increase in membership of over 35%!
Sponsorship up 23%
Affluent donors and company donations enable special events, cover the costs of the large main tent and keep the wolves from the door. Recognizing this is as vital lifeblood, we applied new efforts and materials to this challenge, increasing sponsorship by 23% over the previous year.
Attendance up 42%
As attendance has been good over the years, the size of the festival had grown steadily. When we came on board, the festival had just made the leap of adding a large new venue to accommodate the sold-out smaller theatres. Of course, with the new size came new expense, requiring that attendance be pushed even higher. Our cross-system attention to brand cohesion saw an increase of attendance across all venues by almost 40%!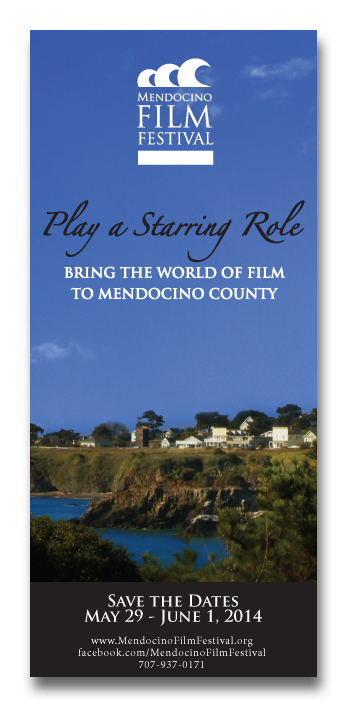 "Working with Gaben, as a hands-on marketing director (and, his collaborative creative director) was a pleasure. Deep knowledge, unbounded creativity and lots of positive energy made the experience better than we expected. All that… coupled with measurable results! I highly recommend Gaben and his team for any of your marketing or creative design efforts."
Michael Fox, Executive Director, Mendocino Film Festival.
Mendocino Film Festival
even a non-profit needs professional design help sometimes…