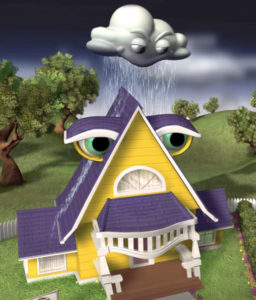 Not everything can be photographed or videotaped. I can breathe life into your project through animation and motion graphics. I can use animation to tell stories in new and unique ways. Motion drives emotion!
"Purposeful storytelling isn't show business, it's good business."
–Peter Guber, CEO of Mandalay Entertainment, entrepreneur, educator
CLIENT: SolarWind Canada
PROJECT: Product Animation
SolarWind Canada innovates in the alternative energy sector, with a revolutionary Wind Turbine, high efficiency solar panels and software to manage your MicroGrid.
CLIENT: Efficient Drivetrains
PROJECT: Kurrent Product Teaser
Efficient Drivetrains produces an extensive line of commercial electric drivetrain configurations. With a new adaption to a consumer vehicle platform, EDI wanted to tease their investors while exposing the technology inside.
CLIENT: AllU.S. Credit Union
PROJECT: TV Commercials
AllU.S. Credit Union  is a small local credit union that provides financial services to both a local and wide-area marketplace. I directed, shot, animated, and produced a long line of low-priced video commercials for both their T.V. and online presence, many of which have included full or partial animation.
CLIENT: NetApp
PROJECT: ELM project overview animation
NetApp is often challenged by the need to present their products, but software concepts are hard to take pictures of. In addition, as most large companies, cross-company projects are driven by existing brand or campaign standards. They had a graphics standard, but no animation standards. I directed, co-wrote, produced and animated this unique B2B project.
CLIENT: Williams Roofing
PROJECT: TV Commercial: 15 and 30 second versions.
With the popularity of 3d character animation on the rise, Williams Roofing wanted a commercial that would tap into that popular animation approach, and introduce a bit of humor to their business of roofing.
CLIENT: Eike Waltz, mixed media artist
PROJECT: This is the world premiere of The Pink Point Shoe Dance Company with its performance of "The Shade of Amani"., directed by Eike Waltz, and staring a living version of a select Eike  sculpture. Amani is considered the inspiration for the first "La Bayadere" (Indian temple dancer) ca 1839. I was the animation director and lead animator for Eike's unique vision.
CLIENT: All U.S. Credit Union
PROJECT: AllUS wanted a simple, colorful animation without audio for their in-branch video wall. They wanted it broken into short vignettes so they could add or remove components, and they also wanted a TV commercial and content for their ATMs to match. I designed, shot, edited and animated this pieces, and their campaign was a wild success!
CLIENT: The Formula
PROJECT: This financial services organization wanted a clean and simple animation to describe their product and service. I directed, wrote and animated this piece.
CLIENT: Phoenix Contact
PROJECT: I did a series of video animations to outline their various industrial products. This one spoofed the T.V. series "Six Million Dollar Man".
CLIENT: Efficient Drivetrains
PROJECT: EDI found they were getting a lot of questions about what the different electric drive modes were. To alleviate that, I wrote, directed and produced an animation for tradeshow booth playback (no audio desired).
Motion Graphics & Animation…
I can bring your message alive